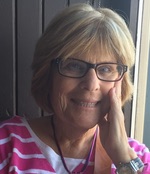 Invite Barbara Klein to Speak at Your Event
Dr. Barbara Klein EDD PHD - Child psychologist, educational consultant, author
To inquire about booking Barbara Klein for an interview or presentation, contact her directly by phone at (310) 443-4182 or by submitting your request using the contact form
Psychology Today
Guest Expert
Book Signing
Barnes & Noble, Westlake Promenade, Thousand Oaks CA
Meet Dr. Klein in person at a book signing event on June 4, 2017, from 1PM to 4PM.
She will be doing a reading from her latest book, Twin Dilemmas - Changing Relationships Throughout the Life Span
The event will be held at Barnes & Noble at The Promenade at Westlake in Thousand Oaks, CA. All welcome.
WESU 88.1 FM (interview)
For Women Over 40/Conversations with Cyma
Researcher and therapist, Dr. Barbara Klein, author of three books on the psychology of twin development, and a mother of 11-year-old twins, Shelly Halley, discusses the many complex aspects of twin-ship and having/living as multiples. Do they really have ESP? Do they always love each other? What if they hate each other? What can parents do to help them form healthy identities and attachments?
CBC Radio (interview)
The Current with Anna Maria Tremonti
Anna Maria explores what makes identical twins so similar yet so different.
Not everyone loves their twins, and to understand more about twins that don't always get along, Anna Maria spoke to Dr. Barbara Klein -- a psychologist and an identical twin herself. She's also the author of three books about twins, the latest of which is called "Alone in the Mirror: twins in therapy".
Expert Beacon (feature article)